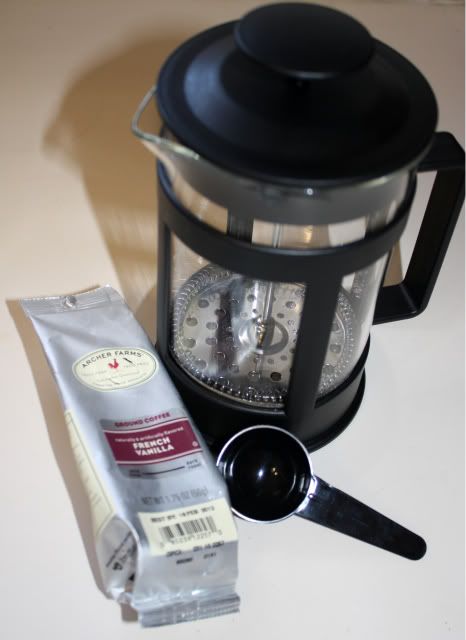 Bought a cute little french press coffee maker the other day, and I decided to give it a try today!
It only takes about 5min to make...1 min to get the coffee and water in, four minutes to steep, pour, and voila!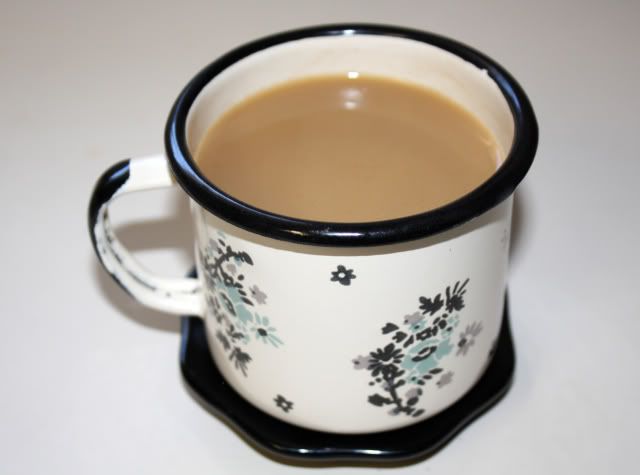 Add a little milk & sugar, and it tastes magnificent! I love it! It was pretty inexpensive, and it works well! It's so easy, I love it!